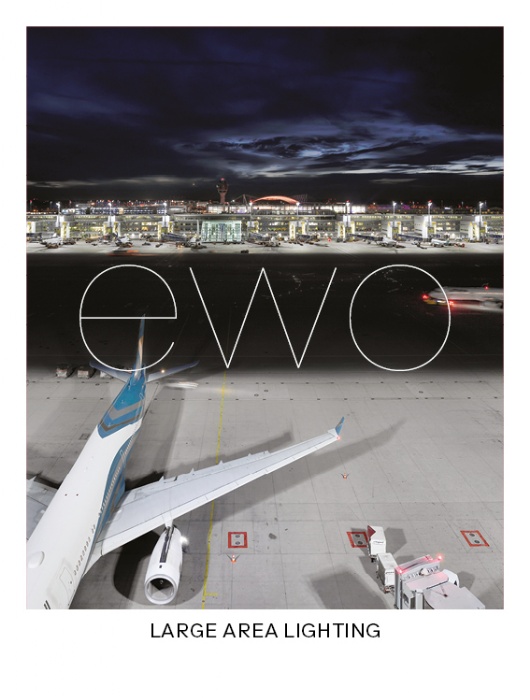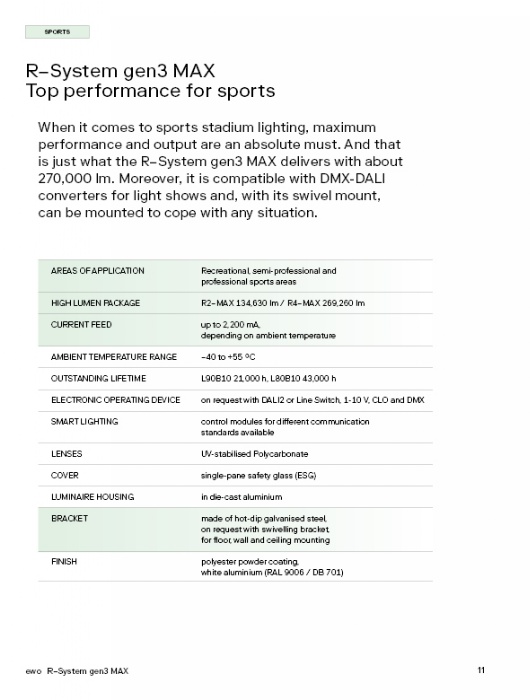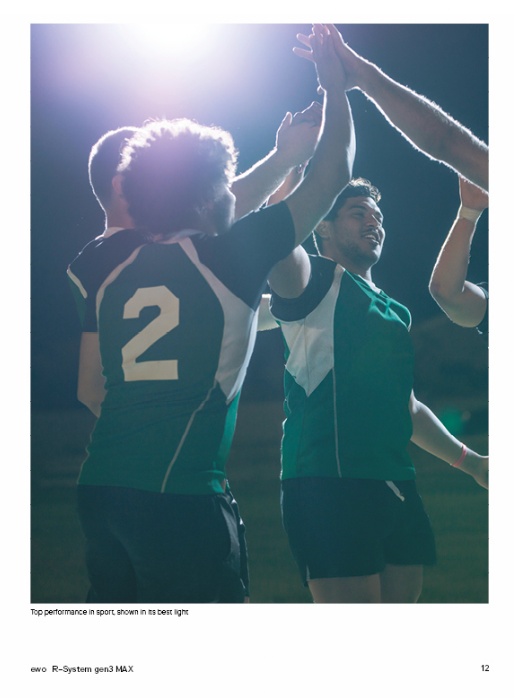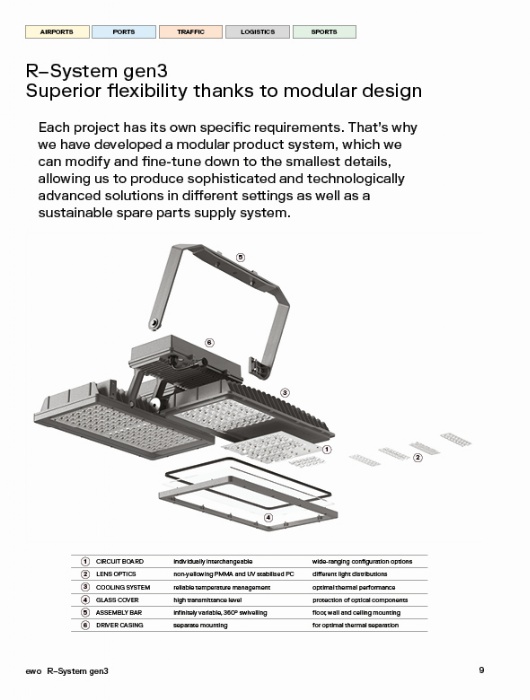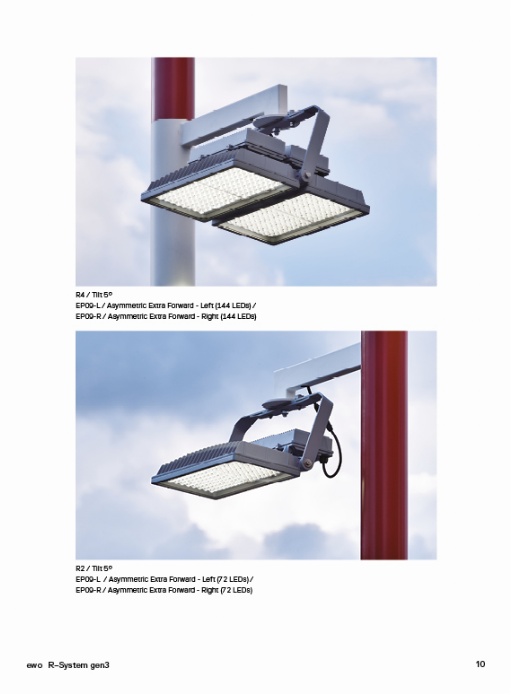 New Leaflet — Large Area Lighting
Be it in the desert or in Greenland, for 10 years now over 100 airports worldwide have been relying on ewo. However, the airport itself is only one area of LARGE AREA LIGHTING. At first, ewo implemented the potential of LED technologies for large areas at the Venice cargo terminal in 2010 and has since been conquering many fields of large area lighting such as ports, roads and logistics areas of various sizes.

And the latest development? The third generation of the R-system high-power spotlights has been launched with two power versions.

A process of optimisation that never stands still.

Download HERE, on the website or on the fileserver (09 CATALOGUES).