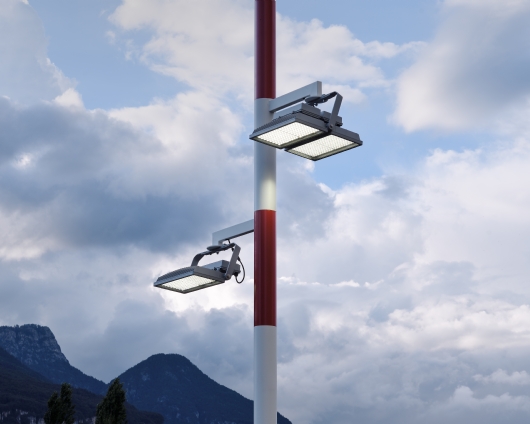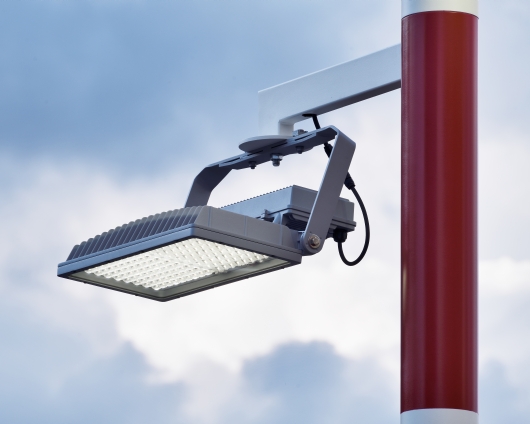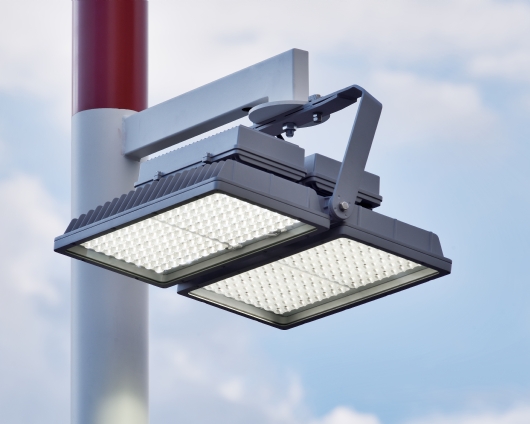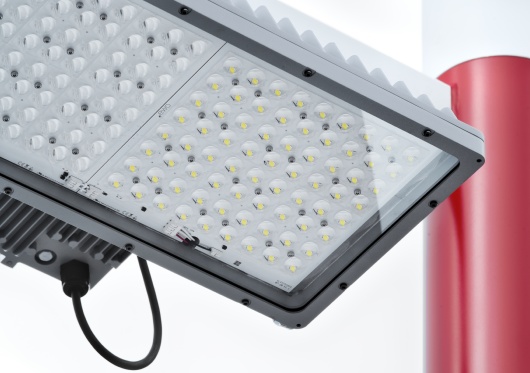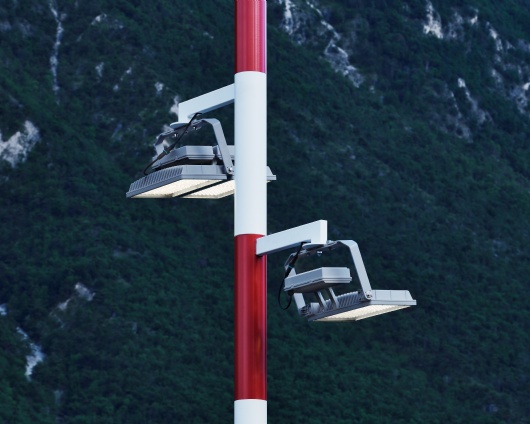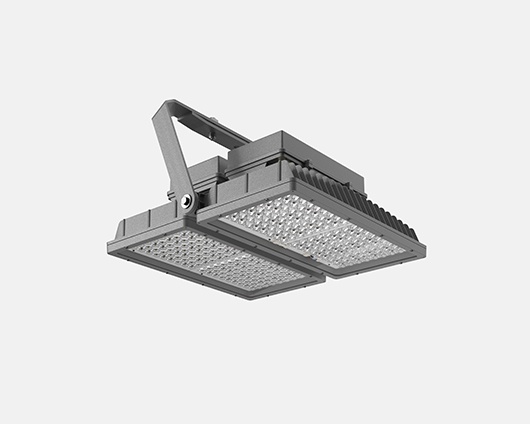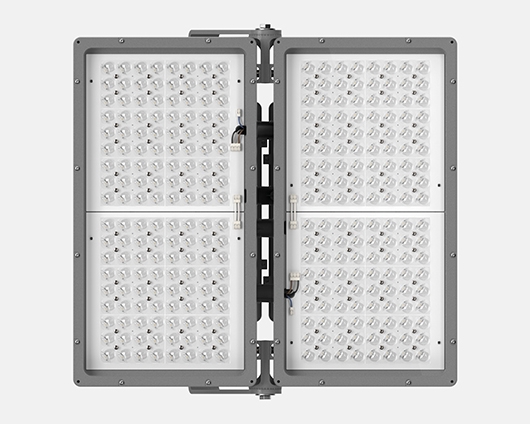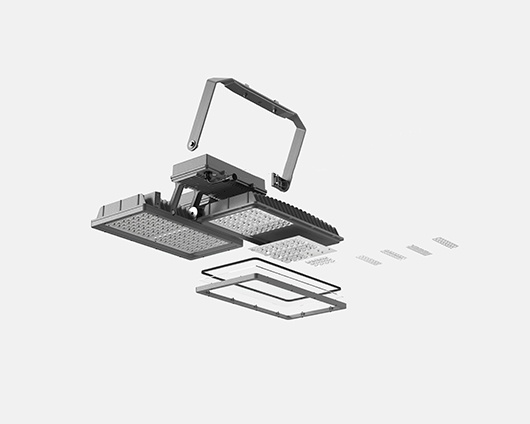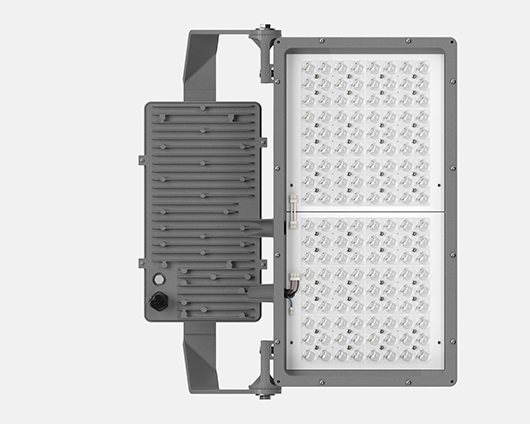 R–System gen3
0 % uplight, 100 % performance

Cost-effective and optimised for airports and ports, the R–System gen3 is now equipped with brand-new lenses that were specifically designed to make it the perfect companion for its area of expertise: the E–Series. The most remarkable details include the system's lifetime value of L80B10 > 100,000 h.

New lens optics: E–Series with left / right optics, also compatible with A–Series
Various light distributions for large-area, high bay or street lighting
Current feed: up to 1,850 mA (–40 to +55° C)
Max. luminous flux: 205,500 lm
Smart Lighting: control modules for diferent communication standards available upon request
Electronic operating device with DALI2 or Push-Dimm
Colour temperature: 3,000 K, 4,000 K, 5,700 K
Standard CRI ≥ 70, CRI ≥ 80 upon request
The new Photometry Configurator provides lighting professionals with quick access to photometric files with just five clicks.

Below, simply select your product variants and lenses, and download either the IES or LDT file.