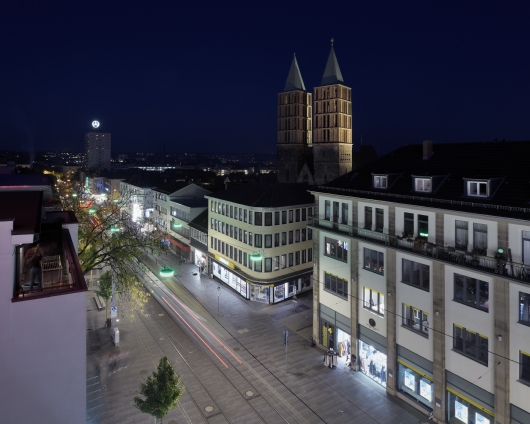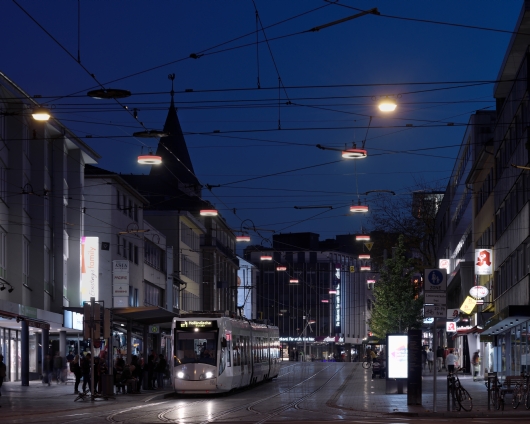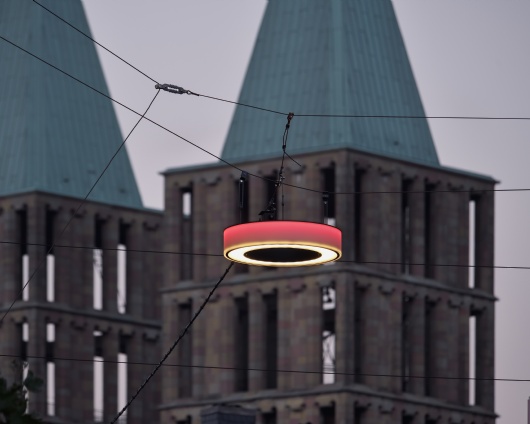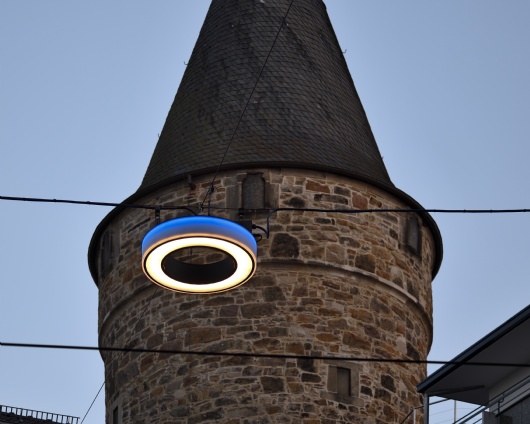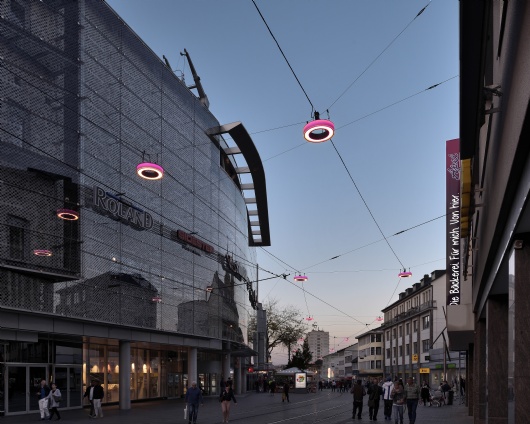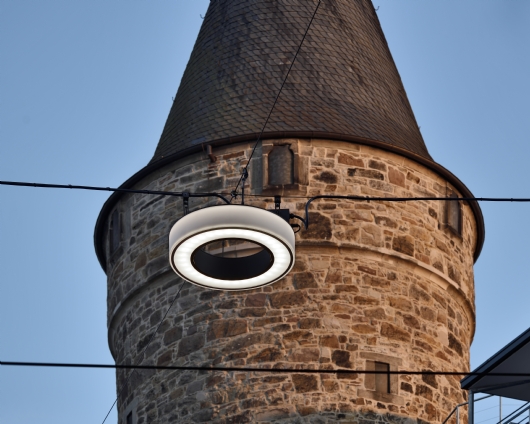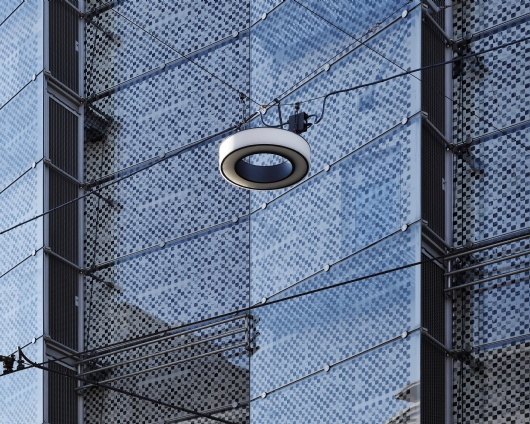 Stunning Custom Design: Kassel, Germany
The cultural and historic legacy of Kassel inspired ewo to produce something special. ewo's customized luminaire design was unlike any the company had produced before, satisfying numerous aesthetic and operational specifications, delivering a theatricality befitting the town's stature as a cultural landmark.

Street lighting shines down from a ring's flat underside to illuminate the most important areas for pedestrians and road traffic.

The walls of the 200mm-deep exterior, produce a 360-degree 'effect lighting show' projected to the surrounding buildings when needed, showering the street scene with a variety of RGB-configured colours, for important events.

Each luminaire head accommodates 32 lenses of the LS13 series with further asymmetrical light distribution and a light temperature of 3000 K. The LS13 series is available in two versions.

The dimensions and mounting are also impressive: each model has a diameter of 1 m and a height of 20 cm and is supported by 4 fixing points and 9 overvoltages at a height of 10.5 m.

Handmade in Italy by our Artisans of Light.

Click here for the full case study.

Project: Kassel, Hesse, Germany
Type: Street Lighting
Client: Städtische Werke
Lighting System: Bespoke luminaire Lighting
Designer: Städtische Werke
Year of installation: 2018

Contact our team for more information on this project.