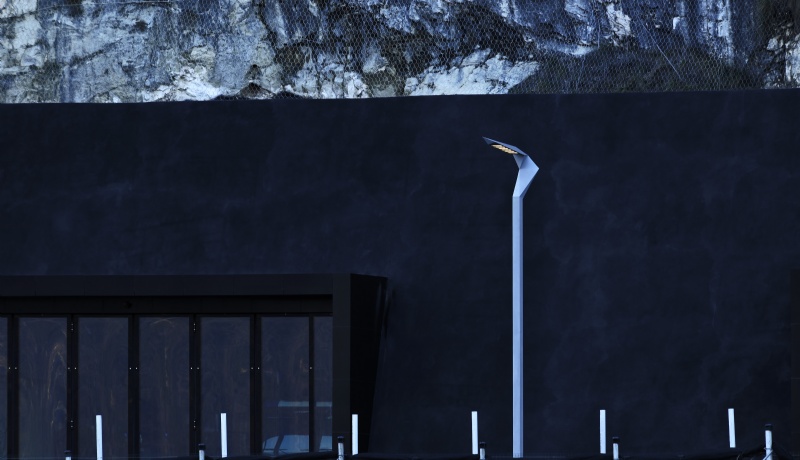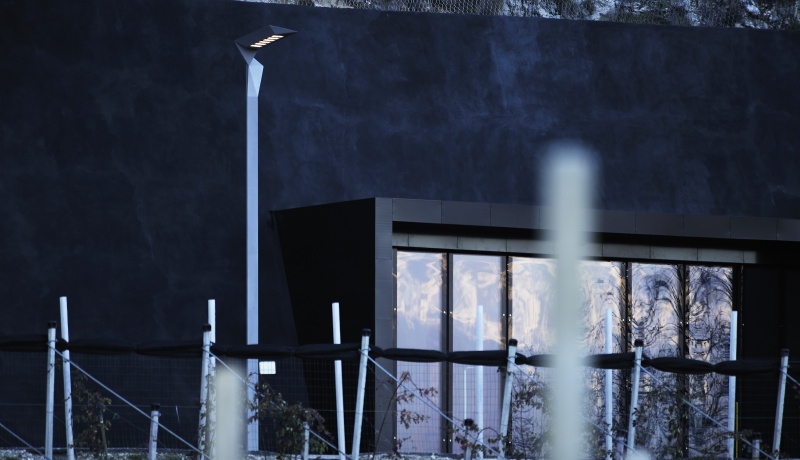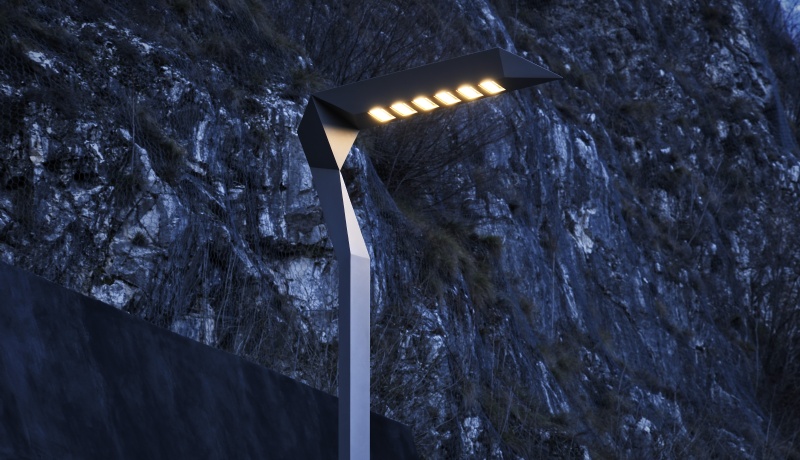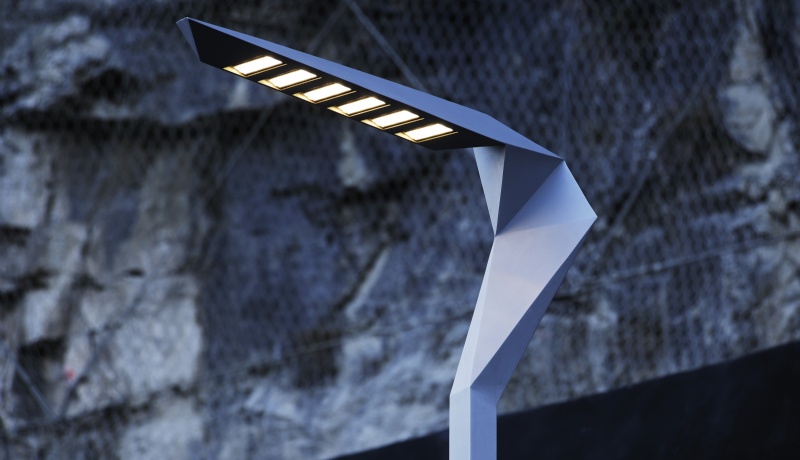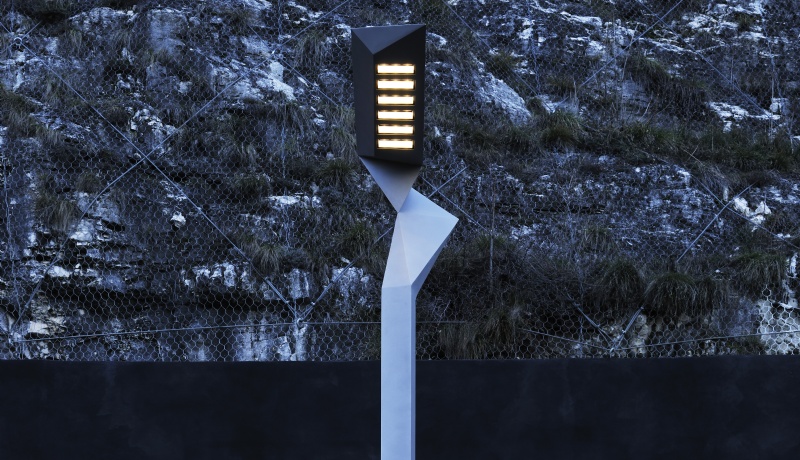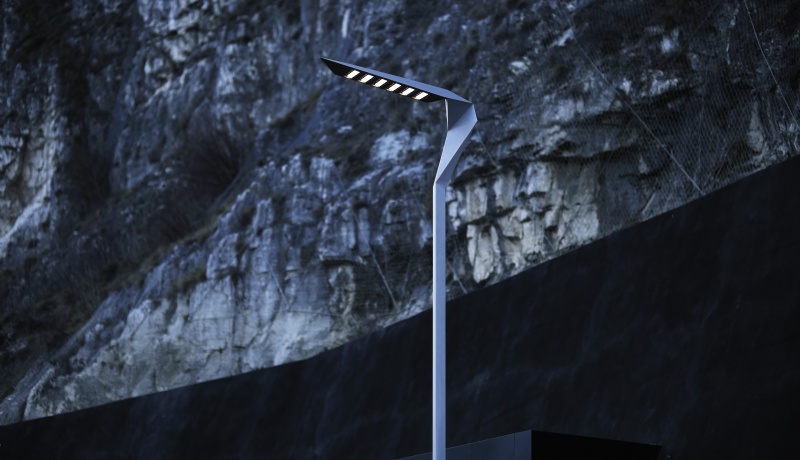 October 2010 PLASMA STUDIO – TAGLIENTE
Plasma Studio is developing Tagliente as a flowing transition between the vertical mast structure and horizontal elements of the lamp. The intersection is angled in various directions, the relationship between the various surfaces distorted, the structure concealed. The richly-faceted object shows various aspects of its shape from every perspective.

The ewoLAB project was first exhibited at the Plasma Studio's Nodal Landscapes solo exhibition at the DAZ Berlin from 02.10 to 14.11.2010.