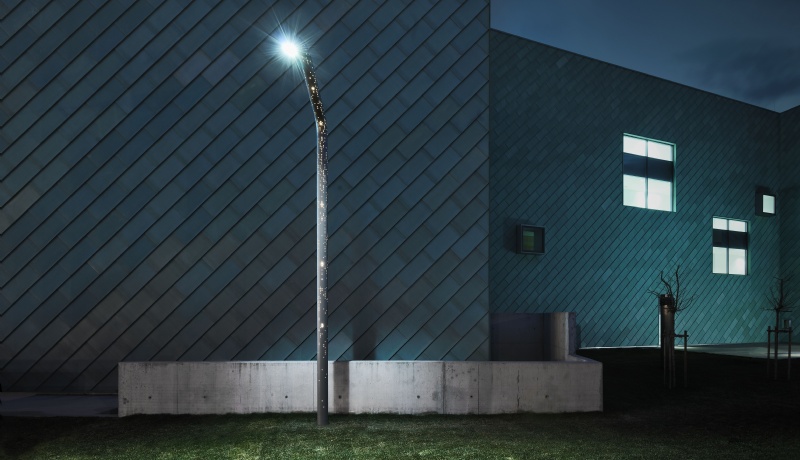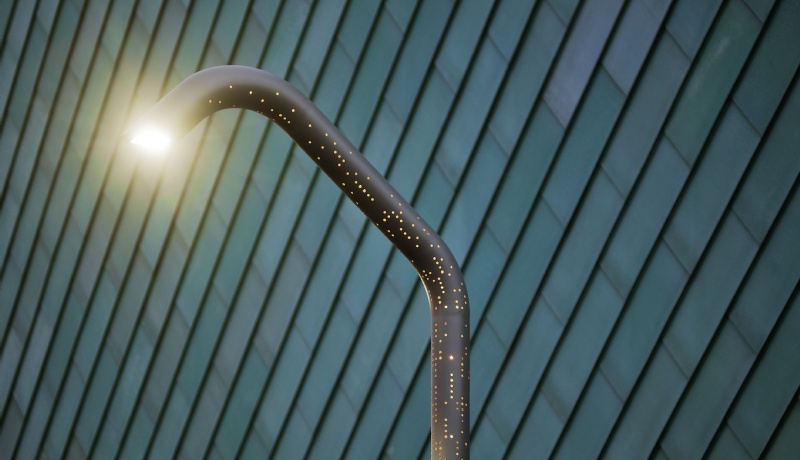 April 2010 THE ALPHABET
Julien De Smedt, JDS Architects: "Various localities have to be lit in a different way. How can a lighting system be adapted to one site without constantly changing the form elements? This concept can be used like a lighting alphabet in the case of which each configuration brightens up like a new letter being added within a certain context. The design concept – a bent, round steel profile with randomly-distributed translucent perforations – fits into its environment everywhere. By the configuration of form elements, ever new variations are produced in order to adapt the light to the lighting requirement."

The project was presented at Light+Building 2010 between 11.04. and 16.04.10 in Frankfurt.