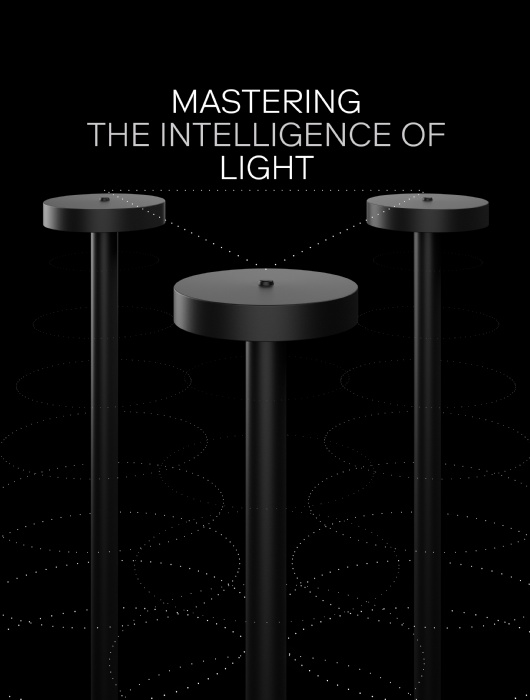 MASTERING THE INTELLIGENCE OF LIGHT
Innovative light management for smart solutions

Light management work has two components, with hardware and software working in combination. This includes communication technologies that can receive signals and execute commands.

In 2017 we founded the start-up connexx with the aim of developing all aspects of IoT in-house, as these are becoming increasingly important for our field of application.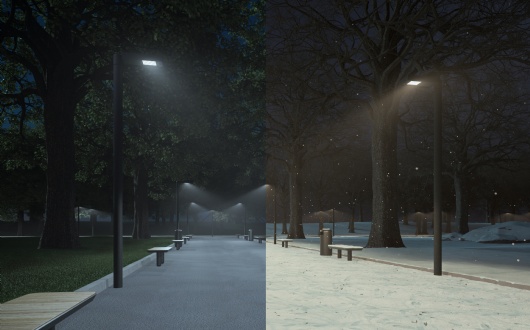 INTELLIGENT LIGHTING CONTROL: DYNAMIC SUMMER AND WINTER SCENARIOS
Neutral white light in hot summers, warm white light in frosty winters.

Thanks to smart components, the changing seasons can be harmonised within a single luminaire. Intelligent light can react in a matter of seconds, minutes or over longer time units. In locations with major differences between cold and warm temperatures or bright summers and dark winters in particular, intelligent lighting control can have a balancing effect that significantly improves the sensations experienced by passers-by.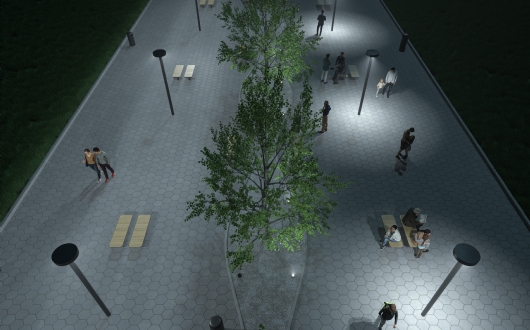 INTELLIGENT LIGHTING CONTROL: LIGHT DISTRIBUTION THAT CHANGES DYNAMICALLY
Scenario 1
Standard-conforming illumination (left)

Scenario 2
Accentuated light (right)

Much like a delicately planned score, light in public spaces is an intricate composition: Key tones and accents guide the notes along, while the pace is set by safety, efficiency and mood. But standards often limit the scope of what is possible.

By using different light distributions within the same luminaire, we are able to play the entire spectrum. The secret? It's all down to a combination of different optics: That way, the light can be modulated dynamically, turning the space into a stage perfectly set for any desired scenario and mood.