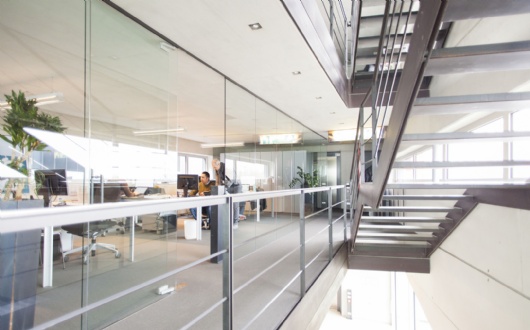 Following the credo of "Light as an aesthetic element", we have developed into a renowned brand in the field of lighting systems with large spaces and airports, in public areas, and in the architectural and cultural sectors. Consequently, interacting with the subject of light is an everyday engagement for us, and not just in the field of technically functional lighting systems. In the creative field, as well, we work closely together with lighting design studios and international artists.
We are now in a phase of expansion and are seeking executives to join us as soon as possible at our headquarters in Kurtatsch-Cortaccia, Italy.

We are looking forward to your application.
Please send your documents to: hr@ewo.com
PRODUCT MANAGER (f/m)

Product Managers are often 'the glue' between departments and succeed in leading others by example. The development of a new product touches all areas of the organisation and requires a tremendous team effort that will result into a successful product portfolio.

Your profile:
You are an informal leader and lead by example.
You enjoy working with others, have patience and are personable.
You have the unique ability to communicate a product vision to all stakeholders and to get buy in for this vision.
You are an enthusiast, problem solver and always moving forward.
You have an infectious positive attitude.
You are analytical and can draw conclusions for your product portfolio based on reports.
You are very organised and ale to organise others.


A Product Manager generally takes care of the product portfolio they are assigned to throughout all lifecycle stages. They are a product champion and are happy to get involved in any activity that could improve the product offering, product communication or anything else that impacts their product.

Main tasks:

Lead the new product development effort by managing and progressing the existing new product program but also propose new ideas to further 'feed' the new product roadmap.
Manage the existing product portfolio to make sure it is healthy and profitable and propose actions to improve the performance of the portfolio.
Lead all activities connected to product launches and interact with all the departments who will be supporting with the launch incl. Marketing, Purchasing, Finance and Management.
Train internal and external sales partners to make sure they are experts in understanding ewo products and their unique selling points.
Be the product expert at trade shows and other events and help with the preparation for these events to make sure products are presented in the best possible way.
Be the go-to-person for all product related tasks.


What we offer:

A position with responsibility in an international and high-tech company
An exciting field of activity with internal development opportunities
Creative and innovative projects at international scale
ELECTRONIC EXPERT, ELECTRONIC OR MECHATRONIC ENGINEER (f/m)

Your profile:

Technical background in electronic or mechatronic engineering
Professional experience in a development environment
Reliable and methodic way of working


Main tasks:

Identification and formalization of functional specifications
Development of prototypes according to the specifications
Testing of prototypes
Development of documentation and reports about bugs
Identification and fix of bugs in prototypes
Perform a wide range of measures through specialized instruments


What we offer:

A pleasant, modern working environment
An exciting field of activity with internal development opportunities
Creative and innovative projects at international scale
SOFTWARE DEVELOPER (f/m)

We are looking for an ambitious software developer for improving our software infrastructure that includes a wide range of systems aimed at both internal and external customers. Such systems are designed to support our internal organization and to develop new kind of services for our customers and partners in the Smart Cities and Internet of Things application domains. Our software systems are designed using the most advanced technologies using cloud infrastructures and microservices architectures, developed and operated according to the principles of the Agile Methods and DevOps.


Your profile:

BSc, MSc, or PhD degree in Computer Science or Computer Engineering (other STEM degrees could be considered)
We are interested in both senior and junior candidates (in this last case, no previous work experience is required)
Good knowledge of core computer science concepts (e.g., software architectures, networking, data structures, microservices, databases, etc.)
Proficiency in English
Proficiency in Italian and/or German (nice to have)


Your qualities:

Open minded
Committed
Team player
Active continuous learner


Required knowledge:

Advanced level of Java and/or Python
Linux operating system
SQL (PostgreSQL)
Docker (nice to have)
Kubernetes (nice to have)
NoSQL databases (e.g., MongoDB) (nice to have)
Javascript and frontend frameworks such as AngularJS or React (nice to have)
Any other programming language (nice to have)
Machine learning (nice to have)
Data analysis (nice to have)


Main tasks:

Design/implement/operate microservice architectures
Design, development, and testing of advanced software systems
Hardware-Software co-development


Our offer:

Career in a fast-growing start-up in a highly innovative industry
Direct experience in the Industry 4.0 digital transformation
An exciting field of activity with internal development opportunities
Creative and innovative projects on an international scale