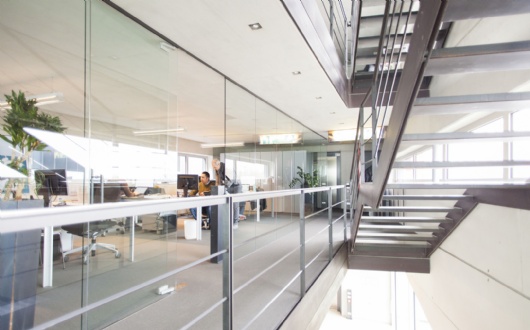 Following the credo of "Light as an aesthetic element", we have developed into a renowned brand in the field of lighting systems with large spaces and airports, in public areas, and in the architectural and cultural sectors. Consequently, interacting with the subject of light is an everyday engagement for us, and not just in the field of technically functional lighting systems. In the creative field, as well, we work closely together with lighting design studios and international artists.
We are now in a phase of expansion and are seeking executives to join us as soon as possible at our headquarters in Kurtatsch-Cortaccia, Italy.
Additional information may be found here.
INTERNATIONAL SALES MANAGER - LARGE AREA LIGHTING
ewo is hiring an International Sales Manager for large area lighting applications such as airports, ports and logistic areas.


Your tasks:

Proactive sell the portfolio by direct and indirect sales (via Partner Network)
Develop an active pipeline and involve at early stage tenders
Regular visits to all stakeholders of customers, arrange presentations in government and private customers for upcoming projects and requirements
Work on solutions/specifications of tenders, coordinate with all internal stakeholders to compile compliant and competitive bid
First point of contact for selected customers for all related technical and commercial queries
Frequent travelling
Pipeline management, accounts receivables, weekly/monthly reporting on targets


Your Profile:

5+ years of sales experience, preferably in the lighting sector, ideally in floodlighting
Driven individual with a successful sales track record
Deep understanding of the lighting eco system of end users, contractors and consultants
Customer satisfaction oriented
Committed on results with high quality and ethics


We are looking forward to your application.
Please send your documents to: hr@ewo.com