EWO'S IREALM CONCEPT WINS PRESTIGIOUS LUX AWARD
ewo is pleased to announce that iRealm, the company's concept for the future design of public spaces, won a prestigiousLUX Award at London's Intercontinental O2, within the category of Property Technology: Connected Lighting Concept of the Year.

MORE

ÖBB TERMINAL, WOLFURT
ewo provided large area lighting for the Wolfurt shipping container terminal, which provides high-performance cargo handling for the loading industry, as part of ÖBB's wider eight-terminal service infrastructure.

MORE

LIGHTING THE HEART OF LUXEMBOURG
The Luxtram company has a reputation for innovation, connectivity and technological advancement. ewo is proud to have its products represented as part of this wider transport network, connecting the people of Luxembourg.

MORE

MAGIC - DESIGNING THE INTERACTIVE PUBLIC SPACES OF THE FUTURE

Reaching out to the design minds of the future is an important part of the ewo lighting company's ongoing ambitions, and it was absolutely fitting that the Magic project, in collaboration with the Free University of Bozen-Bolzano, produced such a variety of design ideas in the 2018 summer semester.

MORE

MAI 2018 MAC FORUM, MUNICH AIRPORT CENTER, MUNICH
With a total floor space of around 10,000 square meters (110,000 square feet), the MAC Forum in the Munich Airport Center between Terminals 1 and 2 of the Munich Airport is the largest roofed open space in all of Europe and, in functional terms, it is a jack of all trades. An open, 41 meter (135 foot) high hall, a space between indoors and outdoors, with multifunctional use for numerous large-scale events.
MORE

MAY 2018 LA SEINE MUSICALE, FRANCE
Like a precious gem, this cultural center with concert halls at the point of an island in the middle of the Seine River southwest of Paris veritably glows, a glass filigree ball on a long, ship-like base. A special project that also turned into something special for ewo.
MORE

MAY 2018 THE EWOPHOTOMETRICENGINE AND THE WORLD OF FLEXIBILITY: A NEW ERA IN LIGHT
Visitors to the light + building tradeshow in Frankfurt in March 2018 had never before seen such a stand. In cooperation with Clemens Weisshaar and Reed Kram, ewo had developed the ewoPhotometricEngine with which flexible, continuously variable possibilities for the use of the modular concept can be explored interactively. Light distributions can be simulated live with this machine with the greatest of ease and with an easily comprehensible interface.
MORE

MAY 2018 EWO MAGAZINE
A wide range of requirements demands a wide range of solutions and we have found a clear answer: LED systems with a consistent focus on flexibility. Discover our passion in thinking about and making light reading our new ewo Magazine. Running to 150 pages, this not only covers the entire product range but also provides a textual and pictorial account of every aspect of our concepts and activities in relation to light.
Download

APRIL 2018 EWO AND CONNEXX WORK WITH TELEFÓNICA ON SMART LUMINAIRE OF THE FUTURE
On 20 and 21 April 2018 at the Innovation & Style Trade Fair at Munich Airport, telecommunications provider Telefónica Germany and technology partner Huawei will present their latest developments on the topics of the Internet of Things & connectivity in addition to presenting landline and mobile phone solutions of the future. Along with Telefónica Germany at this event, ewo and Connexx will present their smart lamp, which communicates via Narrow Band IoT.
MORE

MARCH 2018 LIGHT+BUILDING 2018
Once again this year, ewo will have an important presence at Light + Building in Frankfurt. The broad spectrum of possibilities that can be realized through the modular system from ewo is immediately and playfully reinforced in an interactive installation that was conceived by Clemens Weisshaar & Reed Kram. Visitors can intuitively navigate through the spectrum here and follow the lighting effect in real time.

The modular system has undergone a leap in innovation through the introduction of the A Series, which is now the third generation of lenses that ewo has developed. At Light + Building 2018, we will for the first time show the broad spectrum of applications of the A Series which, as the new standard, will extend through all of the products and appearance of our offering. It is already being used today in many products – both with the high-performance R System with its up to 512 lens optics and with the if light bollard with its elegant, reduced design.

MARCH 2018 SPIELJOCHBAHN FÜGEN ZILLERTAL VALLEY
One unique project in which the potential of light was fully exploited by ewo as the scenographic staging of the landscape is the illumination of the Spieljochbahn mountain lift in the Zillertal valley of Tyrol, Austria, which was realized in 2017.
MORE

MARCH 2018 STATION DE SKI LES MENUIRES
La Croisette – that's the name of the promenade along the Côte d'Azur in Cannes along which the rich and the beautiful stroll in the Mediterranean sun. But La Croisette is also the name of the main square in the town of Les Ménuires in the French Alps.
For the ski area that encompasses a total of three locations, the lighting designers from Lea – Les Éclairagistes Associés drew up a Plan Lumière.
MORE

JULY 2017 FOLKETING, COPENHAGEN
With an understated and yet effective lighting solution, ewo provides the appropriate brightness for TV productions to the conference hall in the Danish parliament.

JUNE 2017 IF STAGED BY ARTIST DUO BEIERLE GÖRLICH
The artist duo beierle.goerlich has taken the product photos for the new ewo lighting family if.
MORE

APRIL 2017 INDUSTRY 4.0 – THE FUTURE IS NOW
Marcus Fairs (Dezeen) & Clemens Weisshaar (Kram/Weisshaar) at Vienna Design Week on the future of design and how advances in digital technology will alter the sector and society at large.
MORE

APRIL 2017 VIDEO BRECHT HEYTENS FOR EWOLAB
Video and documentation of the ewoLAB artist residency online now!
MORE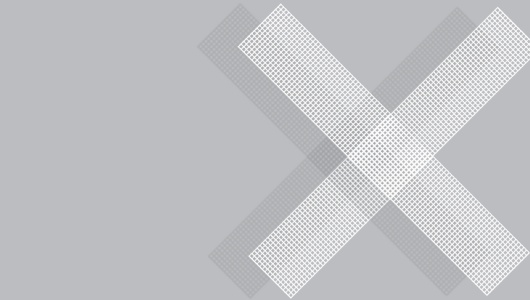 MARCH 2017 EWOLAB – ARTIST RESIDENCY WITH BRECHT HEYTENS
In partnership with the Museion Museum of Contemporary Art in Bolzano, ewo has invited the young Belgian artist Brecht Heytens to the ewoLAB this year.
MORE